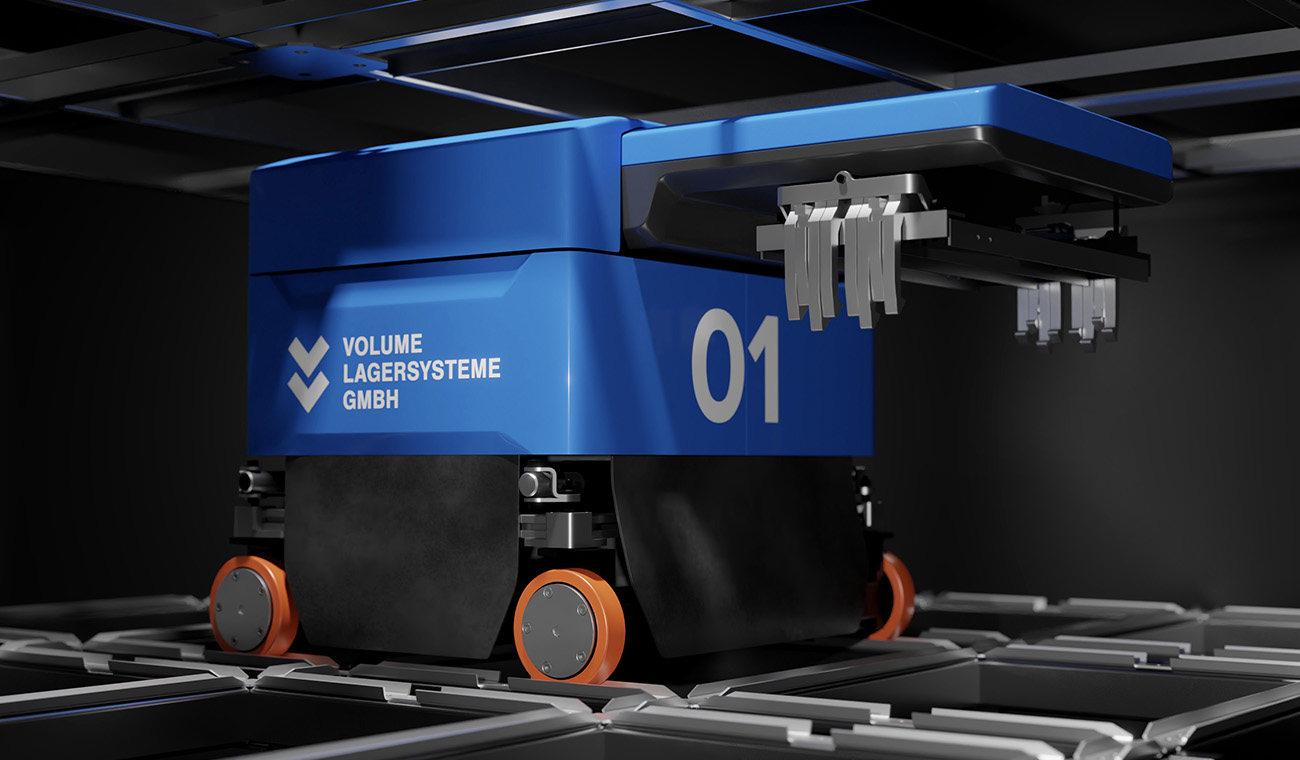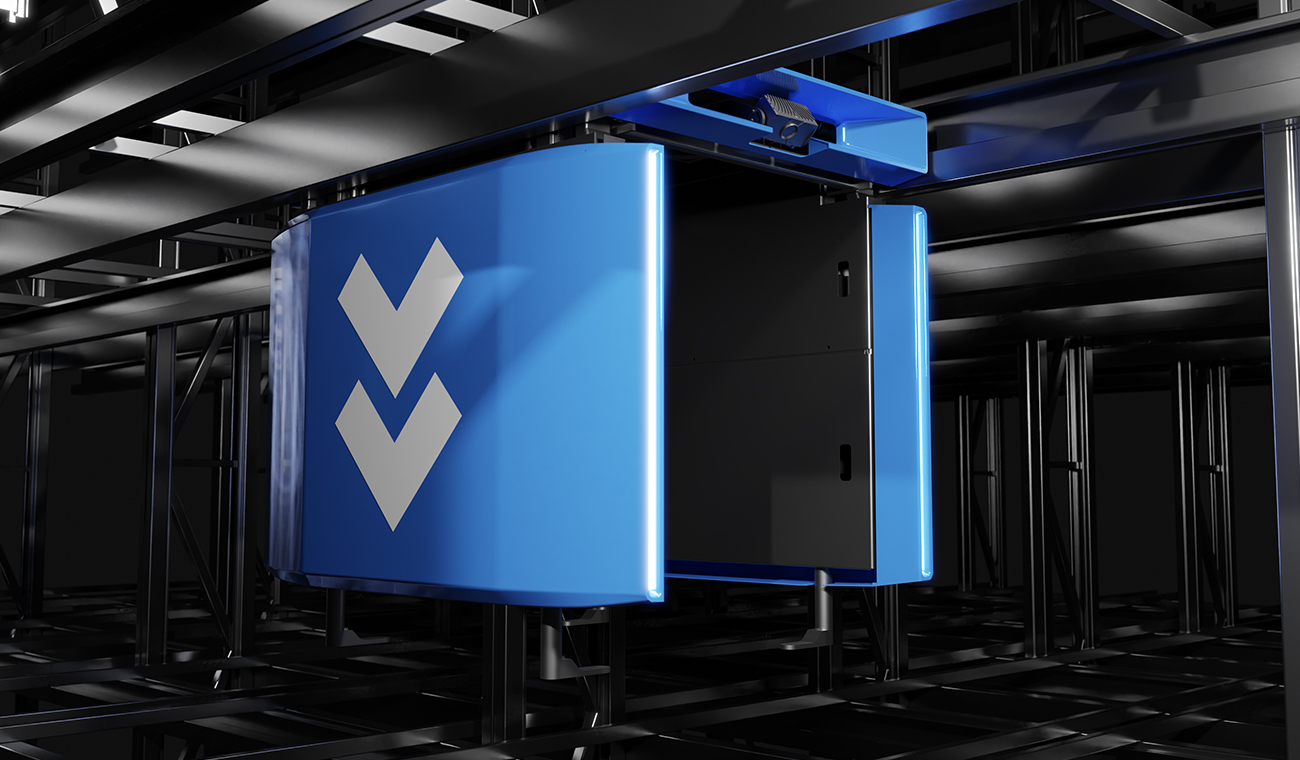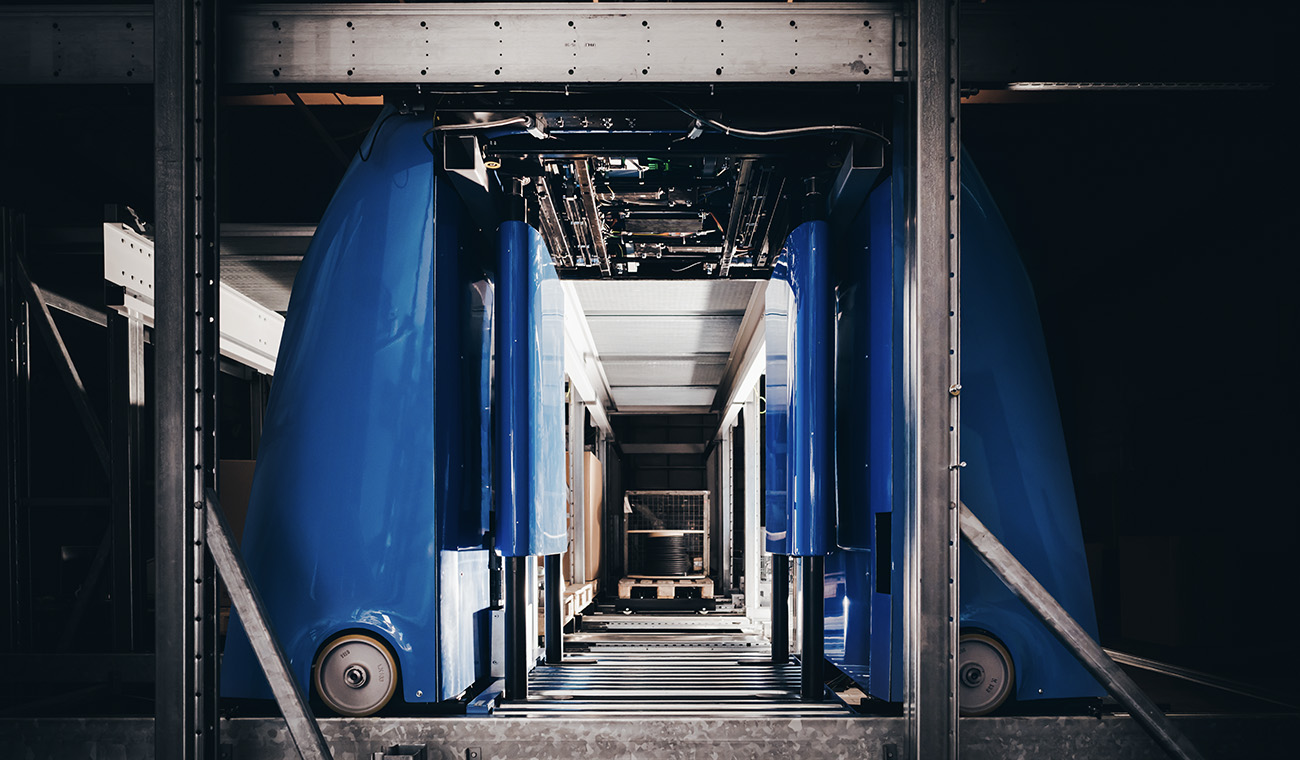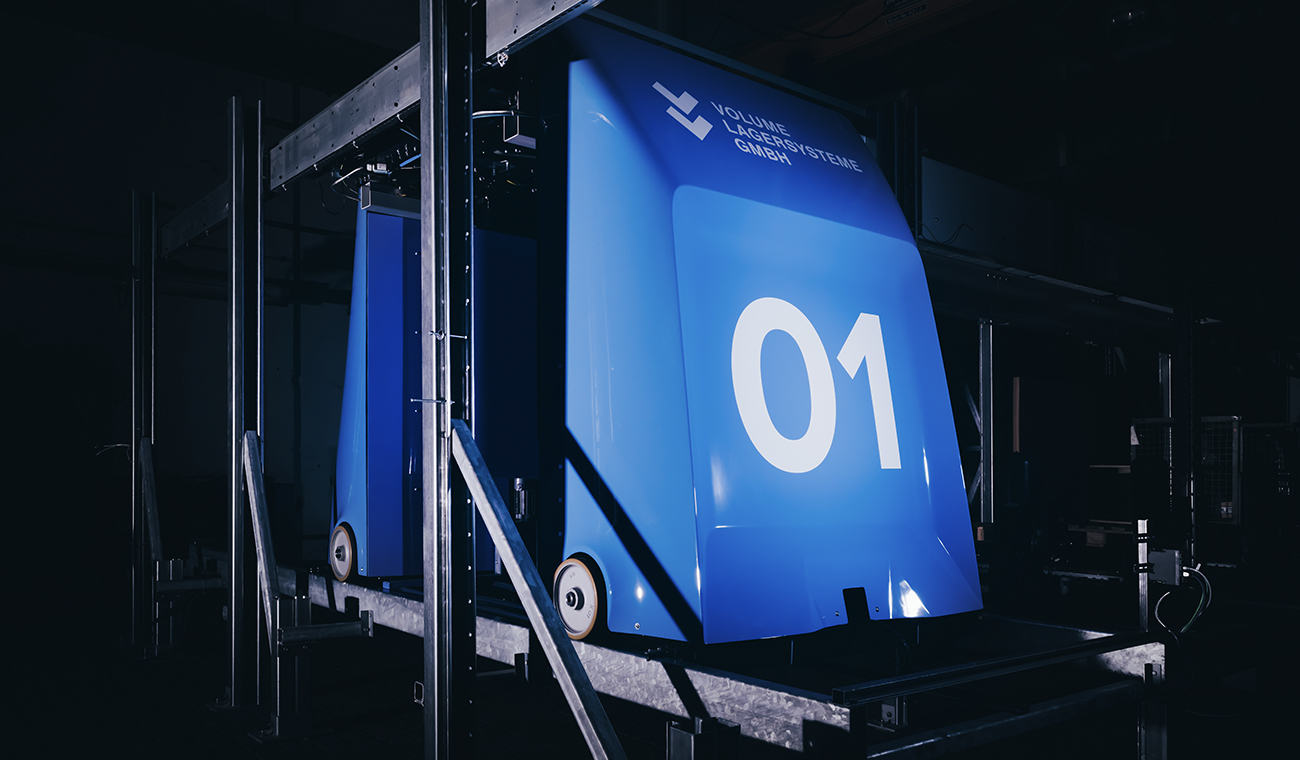 MORE VOLUME
SAME SPACE
Next Generation Pallet- and Container-Storage - modular, scalable, hyper-efficient
Next Generation Pallet- and Container-Storage - modular, scalable, hyper-efficient
PRODUCTS
Automated warehouse systems for the next generation
Volume WAVE
Space miracle and efficiency booster for fully automated pallet handling - patented and award-winning.
Volume DIVE
Small parts storage and picking rethought - fully automated at the interface to the last mile.

Warehouse systems not only fully automated, but completely rethought and redesigned. We create highly efficient automated storage systems through optimal use of space and enormous adaptability. We achieve the unique flexibility through the scalability of the modularly designed components. Find out everything about our patented and already award-winning warehouse system here.
FEATURES
01
Ultra-compact design
In densely populated regions, land prices are rising relentlessly. This makes it all the more important to have storage technologies that exploit their full potential in the smallest of spaces. With intralogistics solutions from Volume, you benefit from maximum storage density and can therefore build much smaller in the midst of well-developed infrastructure.
02
High throughput
The demand for ever shorter delivery times requires throughput rates that today can only be achieved with the help of fully automated storage and picking systems. The possibility of individual access to each storage location also optimizes and accelerates order processing, since time-consuming relocation is no longer necessary.
03
Modularity & scalability
As companies grow, flexibility is paramount. With Volume DIVE and Volume WAVE, you no longer have to compromise. The number of all modularly designed components is scalable. This means that the system simply grows in line with your requirements and, analogously, with increasing order numbers.
ABOUT US
Volume Lagersysteme GmbH was founded in 2017 by CEO Mikhail Voloskov in Dresden to revolutionize intralogistics with innovative, space-saving automation solutions. Drivers were and are the increasing urbanization, sustainability, ever shorter delivery times and the shortage of skilled workers, which requires intralogistics that are largely independent of resources. The first patented in-house development, Volume WAVE, was already a hit: The ultra-compact, scalable pallet shuttle system, which enables direct access to each individual storage location, won the 2021 IFOY Award. The new, robotics-based storage and picking system Volume DIVE also has the potential to set new standards worldwide.
WHAT PEOPLE SAY
Alexander Edelmann
PSI Logistics GmbH
We are pleased about the partnership cooperation with Volume on real innovations!
Prof. Dr. Thorsten Schmidt
TU Dresden
With its new storage system, Volume Lagersysteme GmbH has developed a solution that enables compact storage of even large and heavy storage units in direct individual access through a wealth of innovations.
CONTACT US
Volume Lagersysteme GmbH
Königstraße 1
01097 Dresden
GERMANY
+49 351 899 934-50